The Process Of Restoring Old Photos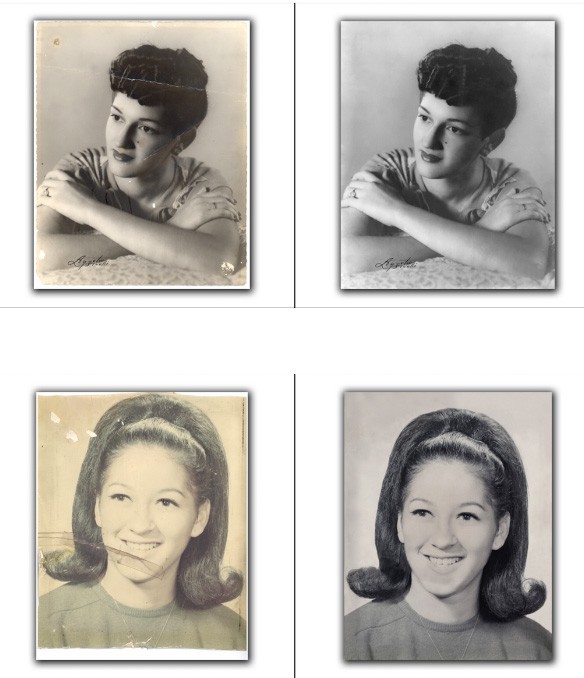 Photos play an important role in of our lives, reminding us of birthdays we completely forgot about and people we haven't seen in years. So what can you do when your photos of a relative begin to tear, or a photo of an old Santa Clarita family store is too water-damaged to recognize? You can start by taking it to a local photo restoration company. If you're scared that taking it to a photo restoration company might do further damage, the photo restoration process is very safe, and ensures you'll be reunited with your authentic photo.
The initial step in the process is using the scanner. Typically, flatbed scanners are used because they're better with sensitive photos, and scan in high resolutions. Photos are digitized in this process, in higher-quality formatting.
After that, online editing programs are used to add small changes to the photo. These changes, although minuscule, can entirely erase water damage, scratches and tears. Fading of photos is common over the years, and your photo will become less vibrant and harder to see because of cloudy-like textures and colors blending together. Editing programs can fix this through painting in shadows or adding highlights. These will create a photo for you with better quality, and will give you back the photo you lost.
Following the editing process, the restored image is saved onto a CD or a USB, and new prints are created.
The technology is very important in the restoration process, but even more significant are the artists at photo restoration companies. Certain skills are required to restore photos, and there are very few who have the knowledge of complexities, or the eye, for restoring older photos. Photo restoration staff need to do substantial research and continuously keep communicating with clients about the authentic look of photos.
Despite all the damages to your favorite photographs, the photo restoration process can make it look like a fresher, vibrant photo. If you're still nervous about the photo restoration process, contact the Santa Clarita photographer Joie de Vivre Photographie.
Joie de Vivre of Santa Clarita is a small photography business located in the Santa Clarita Valley that is aimed to provide photography services of a wide variety. Along with special events, portraits, and maternity photos this photography company helps elevate businesses all around by providing executive headshots, website photos, and even graphic design.
Joie de Vivre
Santa Clarita, CA 91355
661-600-8750